My first concert as a composer was March 15, 2015 at 3:00 p.m. It was held at New Horizon Presbyterian Church in Council Bluffs, Iowa. This church has a beautiful Mason & Hamlin grand piano, a stone floor and built in steps at the altar. It was an excellent facility for a concert of adult and children's choir selections as well as piano and vocal solo pieces.
The day was exceptionally warm, nearing 80 degrees. The parking lot was full from what I understand. I was blessed to share my work with 250 or more people in attendance. There were roughly 50 people who helped make my day special, either participating in the choirs, playing an instrument, making announcements as the emcee, helping at the entrance doors or serving refreshments in the kitchen. An instructor and his student class from Iowa Western Community College recorded the concert for me as a class project. A friend from my church, Faith Lutheran Church, Council Bluffs, took a video of the concert.
In preparation of my concert, and after reviewing a large number of compositions here in my studio, I chose to select adult choral pieces that focused on various seasons of the church year. The choir consisted of approximately 25 vocalists. We started with the mission piece, You Call Our Names. This piece was accompanied by my sister, Lilah, on piano and by my friend, Michelle, on violin. It was a very beautiful introduction to start the afternoon with its focus of building Christ's church. Second, accompanied by Lilah alone, the choir sang Little Baby, a song in a minor key which ended in a beautiful major chord, focusing on the coming our of Savior. The next selection was sung by my sisters, Karen, Lilah, Kathy and Faye, my niece, Katie, and me. Come to Bethlehem and See was written for my family's voices, sung SSA. Accompanying us on piano was my senior student, Matthew, and on flute my niece, Paula. This tender song is most fitting for Christmas Eve.
Things piped up with Go Tell! as the full choir sang a vibrant Christmas piece. Too much fun was had with this piece as there was "news to be told!" A four-part choir sang this rhythmic anthem to celebrate the coming and telling of Christ's birth! Next was an arrangement of Henry W. Baker's hymn, The King of Love my Shepherd Is. Accompanied by Lilah on piano, we also included David on trumpet, Tarah on flute and Malynda on cello. This piece included single-part voicing, two-part voicing, and four-part voicing a capella within the score.
Introducing a more solemn piece, we focused on Christ's passion, singing Behold. A soft intro and solo by Faye turned into an intense movement by Lilah and the choir as they sang about Christ, who took away the sins of the world. The final choral selection included accompaniment on piano by Lilah, timpani by my student Nathanael, snare drum by student Logan, bells by student Matthew, trumpets by Jackie and David, French horn by Rebecca, flutes by Tarah, Paula and Mary. The choir started a capella and was captured by the instrumentalists of the piece. We Rejoice in the Resurrection of Christ! speaks for itself and provided a nice finale to the choir's hard work.
The children's chorus had 11 singers, ages four to 13. They sang two selections, the first in a calypso-style music. I had recorded the music to CD with steel drum and percussion ideas and the children started out with this fun piece, Come on, Christian!" They also sang, The Lord is Right Beside You, a piece that has been published by Northwestern Publishing House in the Christ-Light series. This was also accompanied by music I had recorded onto CD, and the children did a very nice job in singing these two vacation bible school or early elementary pieces.
After a brief intermission, I played several solos from my piano solo repertoire from my upcoming piano solo book, Reminiscentia. When I wrote these pieces, many were referenced to my family, whom I love very much. Titles included Reminiscentia (dedicated to my sister, Lilah, for her years of inspiration and encouragement), Field of Lilies (written for my sister, Karen, who has a love for nature and flowers), The Last Magnolia Blossom, Sand in the Sunset (written for my brother, Rex, and sister, Faye, who have a love for the ocean and its scenic shores), A New Old-Fashioned Waltz (Ring A-Rosie Around the Tree), (written for my mom and dad, who have shared their love of music and who used to dance quite often when they were younger), Rest Quietly (written for my sister, Kathy, who lost her husband to an accident), and Playful Meadows. I had asked my parents to dance to their waltz, and they joined in mid-way through. Following this dance, a standing ovation set precedence. There was not one dry eye in the house, a moment I will forever cherish.
After Playful Meadows, a letter was read to my husband regarding my life with him and as a mother to our boys. I then sang the song that I wrote for him that "discussed" my life as a composer while traveling the years of marriage and children. I played and sang, I am with you, You are with me. Once again, there was a standing ovation and a hug from my husband, Brian. I then concluded the concert with a prayer, As I Come to You and Pray.
As I took my final bow, there was yet another wonderful gesture of love from the audience following the conclusion in a standing ovation. I received flowers from family and friends, and I felt truly blessed by all who were there. I will not forget those memories. Thank you so much to everyone for blessing me that day!
I always thank our heavenly Father for my family, friends, students, gifts and love. It is to God's glory that I will continue to compose music and, hopefully, touch those who sing, listen or play it. Thank you for reading my concert story. It was, once again, a very memorable day filled not only with music, but love of family, friends and the community.
Please take time to see some pictures from the day.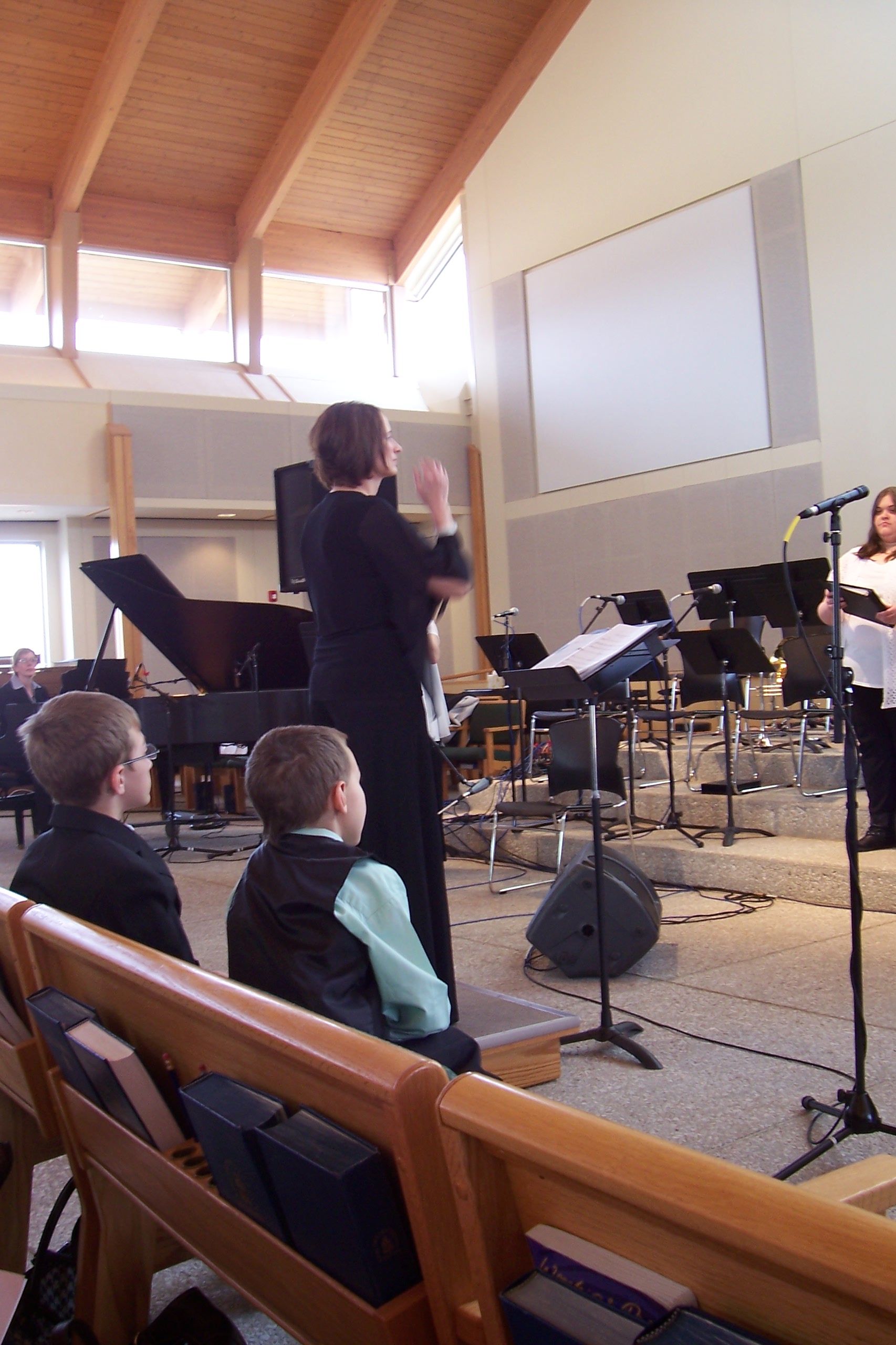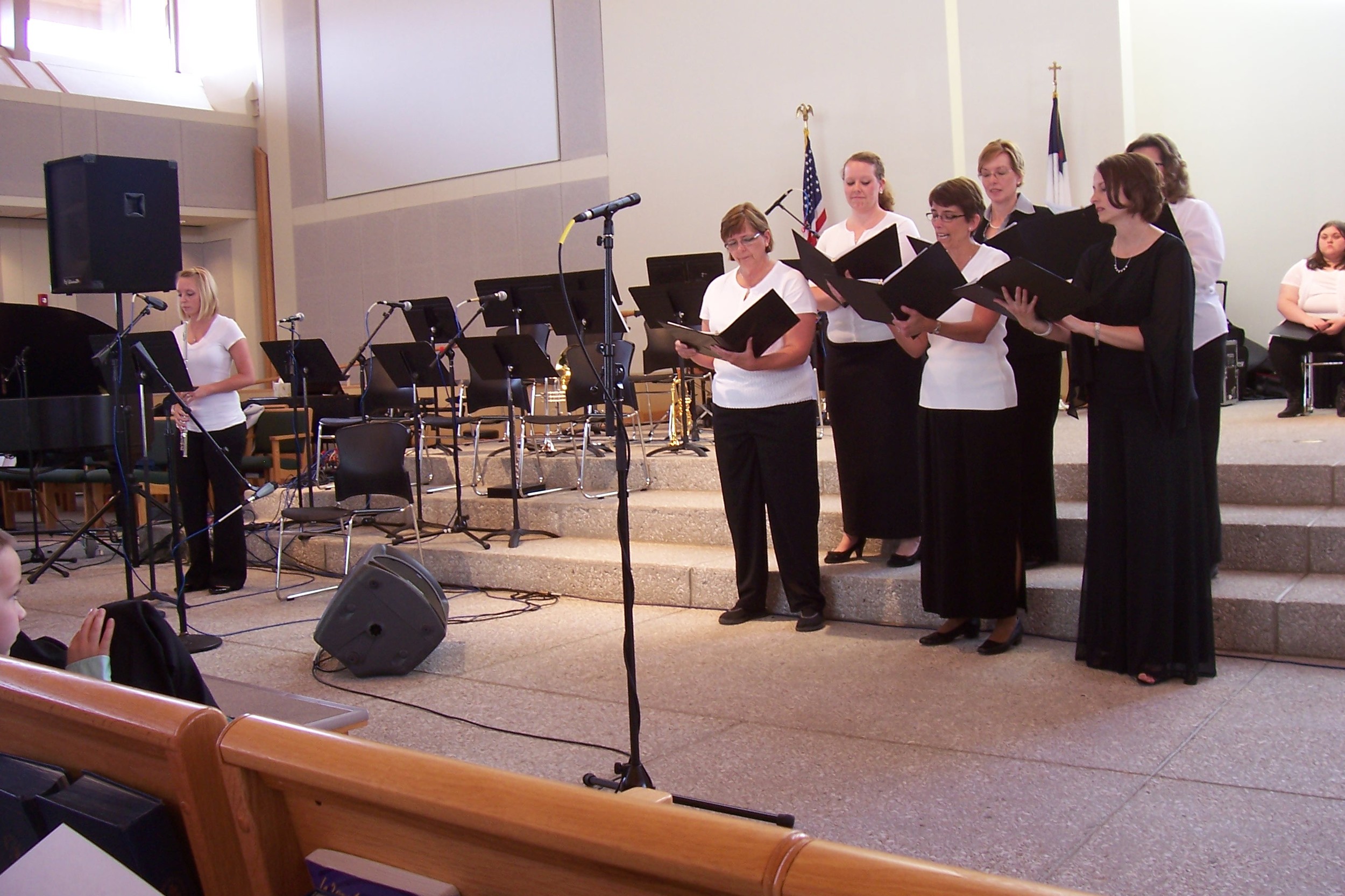 Memories from a super special, historical, day in the presentation of my compositions. Thank you to all the wonderful people that helped make this day so perfect!